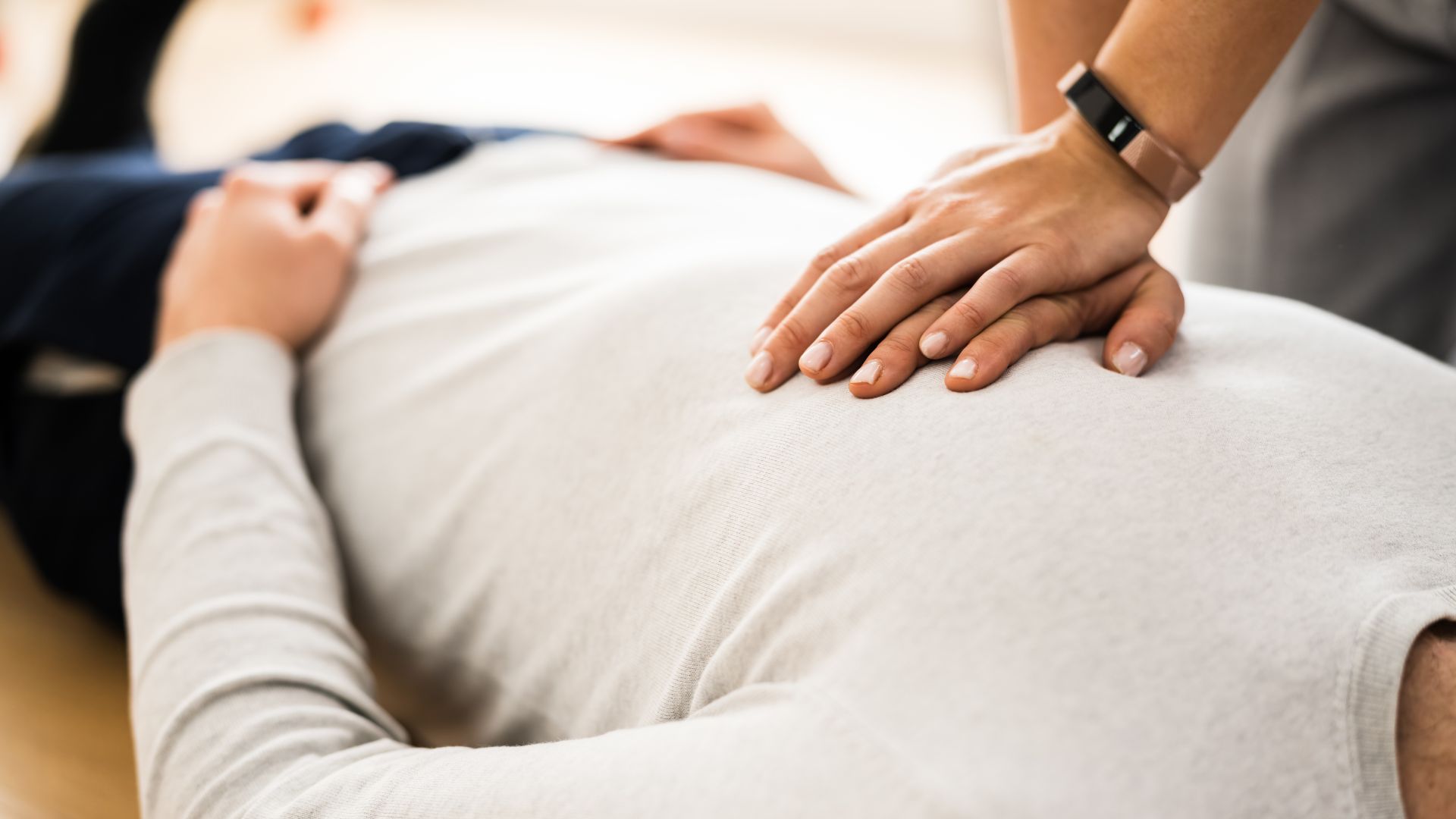 If you're a fitness instructor, you've probably worked with all categories of people. Even if you're working with someone who appears perfectly healthy, vigorous, and up for a fitness challenge, you can't be certain they'll be able to complete the session as they should.
What if you're in the middle of a workout, and someone suddenly drops to the floor? What do you do? You check if they're breathing and if they have a pulse; what you do next can save their life. CPR is a life-saving technique that everyone should know, including personal trainers, fitness instructors, and so on.
This article covers all you need to know about why getting a CPR certification for fitness instructors is important.
What's at the Core of CPR?
Before anything else, you need to understand the following:
SCA (sudden cardiac arrest) can happen to anyone, regardless of age, gender, profession;
Working out increases the short-term risk of cardiac arrest;
Gyms with trained staff and an AED (automated external defibrillator) at hand have greater chances of saving someone's life should it come to it.
By definition, CPR is a procedure used in life-threatening circumstances when a person's heart has stopped beating. The American Heart Association advises everyone to learn how to perform proper CPR because doing so can increase an SCA victim's chances of survival bi-fold or even three-fold.
Imagine you've obtained CPR certification for fitness instructors and some of your clients in the gym lose consciousness; you can save their life and keep their blood flowing until EMTs arrive to revive the victim.
In general, CPR breaks down into two categories:
Conventional CPR is performed by medical professionals, anyone trained and certified to perform CPR. In conventional CPR, professionals deliver a specific ratio of chest compressions to mouth-to-mouth breathing.
Hands-Only CPR is advised to be used by untrained people, i.e. bystanders, and the population in general. Hands-only CPR is the go-to method for providing first aid to a victim of SCA by only doing chest compressions without delivering rescue breaths.
What Makes Cardiopulmonary Resuscitation Crucial in the Fitness Profession?
Since intense exercise can strain a weak or less-healthy heart, fitness instructors and personal trainers are no strangers to medical emergencies such as sudden cardiac arrests, heart attacks, losses of consciousness, and so on.
For example, fitness instructors can't know who has health issues and/or is prone to heart conditions, making the profession exceptionally vulnerable to on-site accidents. Some of the risk factors that fitness constructors are in the dark about include the following:
Family history of heart diseases
High cholesterol levels, and more.
The fact that fitness instructors can't be aware of the abovementioned traits makes it crucial they are trained in CPR.
When's the Best Time to Attain CPR Certification for Fitness Instructors?
If you're a Charleston resident, you can get CPR certification for fitness instructors pretty much hassle-free. There are online CPR certification courses you can take and become a certified life-saver, to put it like that.
In a career as a fitness instructor, any time is a good time to become certified in CPR. If you still haven't worked as a fitness instructor, it's probably best to acquire a CPR certification before you apply for a job. That way, when you already possess a CPR certificate, your chances of getting hired as a fitness instructor will increase. The hiring staff is highly appreciative of personnel that's trained in CPR.
Today, whoever is conveying the hiring process in the fitness industry, especially in gyms, are doing their best to avoid the legal risks of not having CPR-trained staff on site. However, one of the industry's secrets is that the state doesn't require a CPR certification as a fitness instructor.
Whenever you're ready to become certified in CPR, look for certification programs that are accredited by the National Commission for Certifying Agencies (NCCA) since those are considered the A-list certificates among fitness instructor training and certification programs.
Can I Work as a Fitness Instructor in Charleston Without a CPR Certification?
As a matter of fact, you can, but there's more to the issue. Even though states have not made it mandatory for personal trainers to be certified in CPR, knowing how to perform CPR is utterly important.
From a technical point of view, anyone can be a fitness trainer as long as they've attended a designated course to become an instructor. In the same context, anyone can be a fitness instructor without being certified in CPR, although, in all fairness, some employers will ask for a CPR certificate before hiring a candidate.
So, yes, you can work as a fitness instructor in Charleston without a CPR certificate, but that does not imply you should. Being a fitness instructor means being in constant contact with people, all kinds of people with possible underlying health issues you can't be aware of.
What if someone in your fitness class stops breathing? If you're certified in CPR, you'll know exactly what to do; if you're not, then you'll probably panic and lessen the survival chances of the victim.
The Advantages of CPR Certification
Knowing how to perform CPR brings you a step closer to boosting a victim's chances of survival. Attaining a CPR certification for fitness instructors brings the following benefits:
Able to help a person in a medical emergency and boost their survival odds;
Professional organizations appreciate fitness instructors that are certified in CPR;
Employers value CPR-certified fitness instructors more;
Freelance fitness instructors are more likely to attract more clients, as opposed to non-trained fitness instructors;
Fitness instructors with a CPR certification feel empowered and able to prevent a medical disaster.
How Can You Become Certified in CPR as a Fitness Instructor
To the surprise of many, obtaining a CPR certificate is fairly easy. For one, all it takes is a few hours of training and completing a test afterward. Once you find an accredited agency to issue CPR certificates, you can enroll in a class and begin the process.
Once finished, you'll do an exam and then get your certificate. Your CPR certificate will be valid for 2 years, after which you'll need to renew it.
What Will a CPR Training Course Teach You?
While attending the course, you'll be richer by several life-saving skills, such as the following:
Learn how to spot warning signs of SCA;
Which steps to take to perform CPR;
How to determine if someone is unresponsive;
How to position a victim in the recovery position;
Learn the elements of high-efficiency CPR;
How to deliver hands-only CPR;
When to employ conventional CPR paired with rescue breaths;
How to perform CPR with another person;
How to handle and use an AED;
The main differences between performing adult CPR, child CPR, and infant CPR.
Learn the most important personal safety precautions and more.
In Conclusion: The Importance of CPR Certification for Fitness Instructors in Charleston
You can't put a price on being able to save someone from dying, especially when it comes to sudden cardiac arrests, since the medical emergency is at the top of the list of leading causes of death among Americans.
Even though most states in the U.S. are not obligating individuals to know CPR, anyone with enough conscience should take a CPR class and learn the steps to save a life.
Fitness instructors are easily one of the occupations that are most in constant contact with a lot of people daily. Whether their clients seem healthy and energetic, fitness instructors can't really tell if their clients will see through the workout session.
If someone should lose consciousness and stops breathing, a CPR-certified fitness instructor is able to perform the life-saving steps and keep a victim's blood coursing until professionals arrive and take over. Anyone that's part of the fitness industry and cares for the well-being of their clients should learn how to perform CPR — even though it isn't mandatory, it's common sense.